History
You don't have to travel to feel on the other side of the world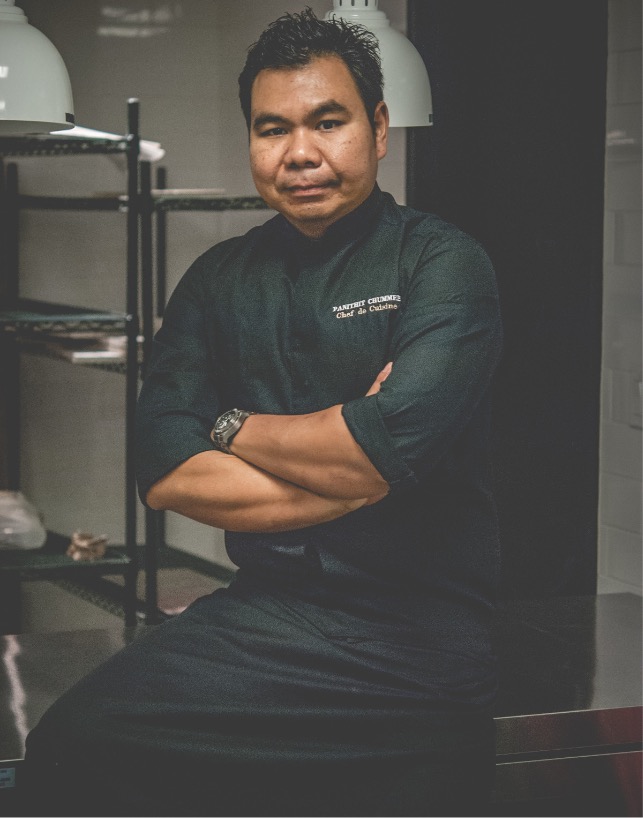 It was in November 2012 that Siam and its famous Thai cuisine were born. For the sake of providing an authentic experience, the owner couple brings in a renowned chef directly from Thailand to lead the start-up of the restaurant and development of the menu. Our famous crispy chicken (or tofu) from chef Panithit has, among other things, been named in his honor and his grandmother who is behind the secret of the recipe.
Our two Siam restaurants proudly hold the prestigious Thai Select Premium certification awarded by the Ministry of Commerce of Thailand. This certification confirms the integrity of the techniques and ingredients unique to this cuisine, which is considered a national pride and heritage.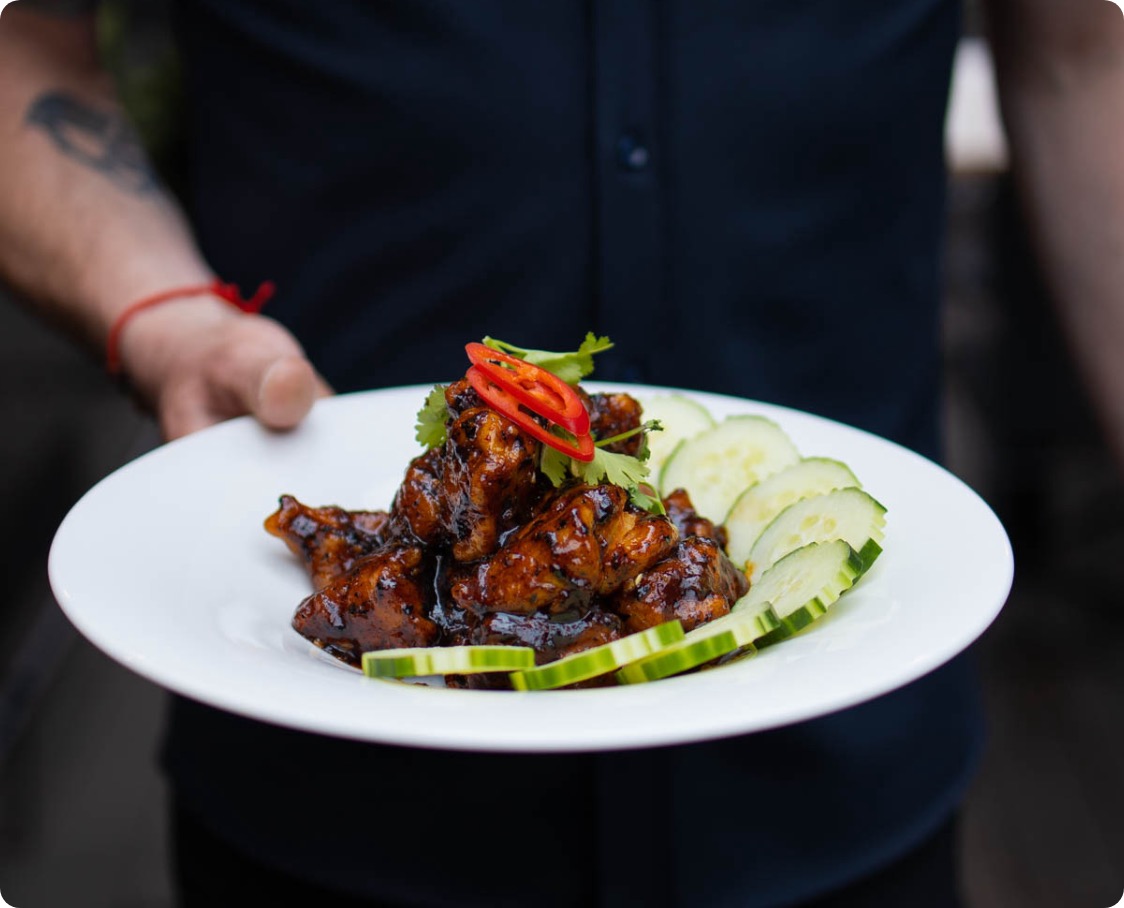 Between tradition and modernity
The design of our restaurants has been carefully thought out down to the smallest detail. At first glance, you will be impressed by the awe-inspiring effect of our spaces with their high ceilings, pendant lights, gigantic Buddha, frescoes, etc. Our decor combining tradition and modernity will transport you immediately to Bangkok or Chiang Mai.
Symbol of peace and prosperity, the elephant and the Buddha hold an important place in Thai culture. You can find them everywhere in the decor of our restaurants.
siam
DIX30
Our restaurant on the south shore is located in Brossard in the heart of Quartier DIX30. A vibrant and unique place where you can find shops, restaurants, theaters, hotels, spa, gyms, indoor surfing and skatepark, and much more. Our restaurant offers a most grandiose decor with its 20 feet tall ceilings and hanging Thai lights. In summer, you will certainly appreciate our magnificent terrace with a view of the central fountain!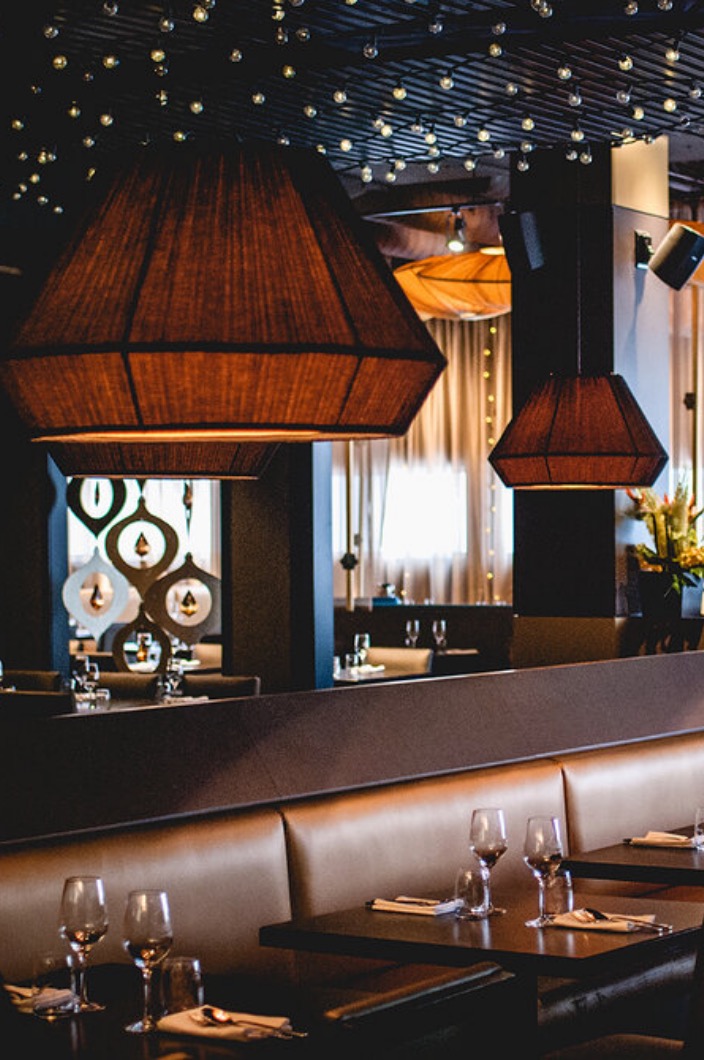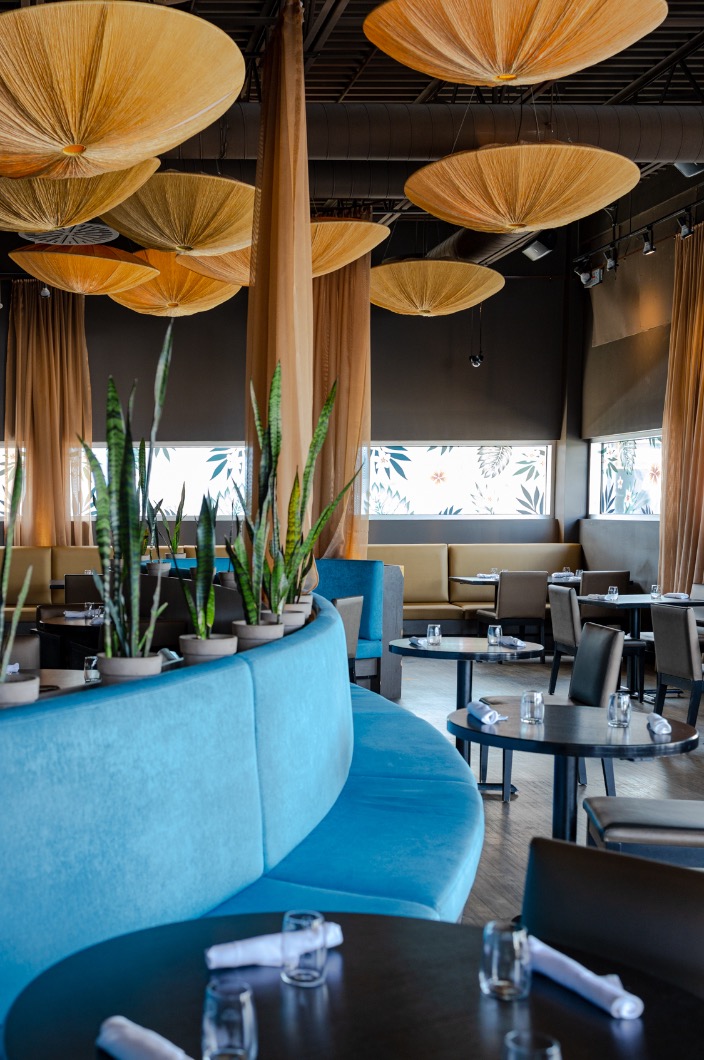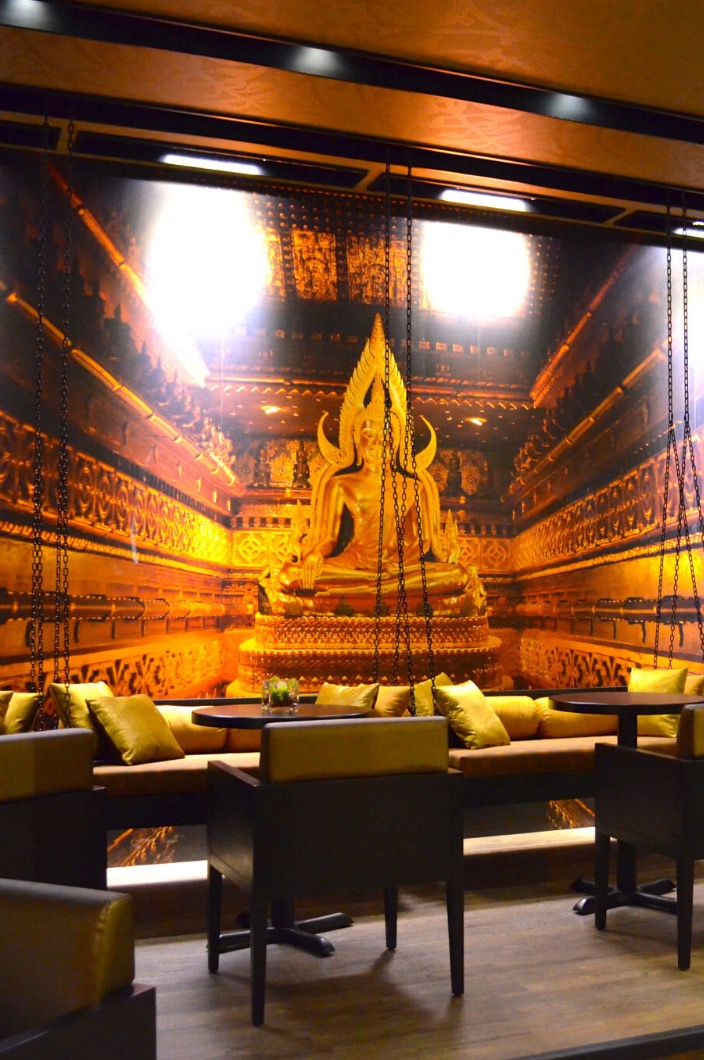 siam
MTL
Discreetly located in the heart of downtown, a few steps from the Bell Center, our restaurant welcomes you in a most spectacular contemporary Asian decor. Our two gigantic Buddhas and our tropical-colored stairs will certainly impress you. In summer, discover our charming and colorful terrace while sipping a refreshing cocktail.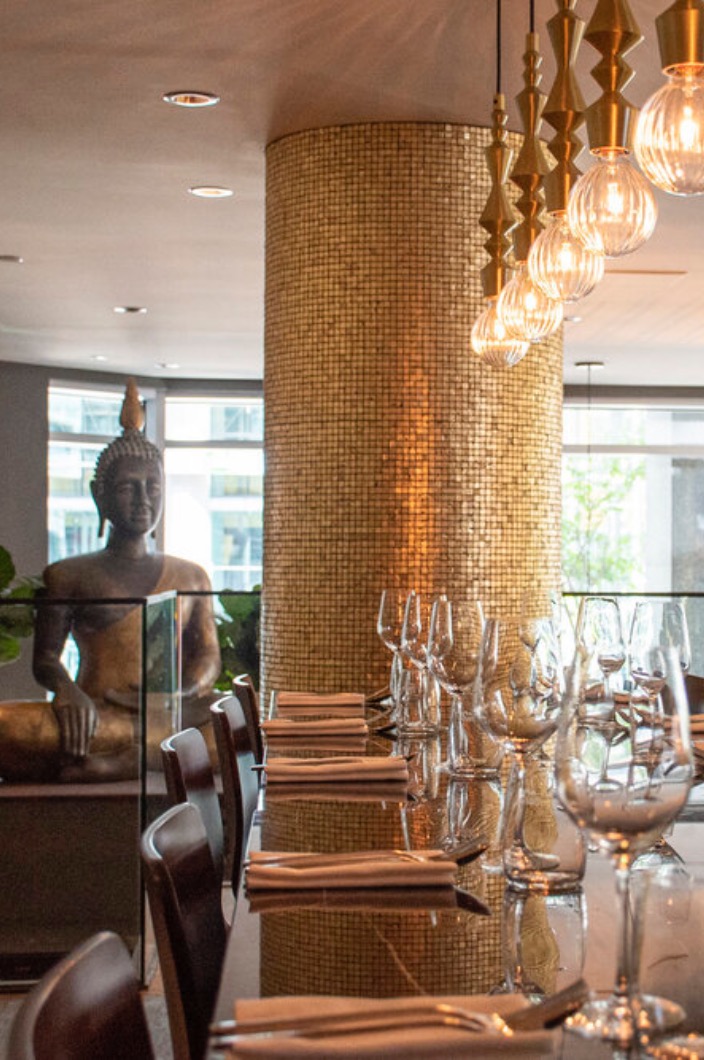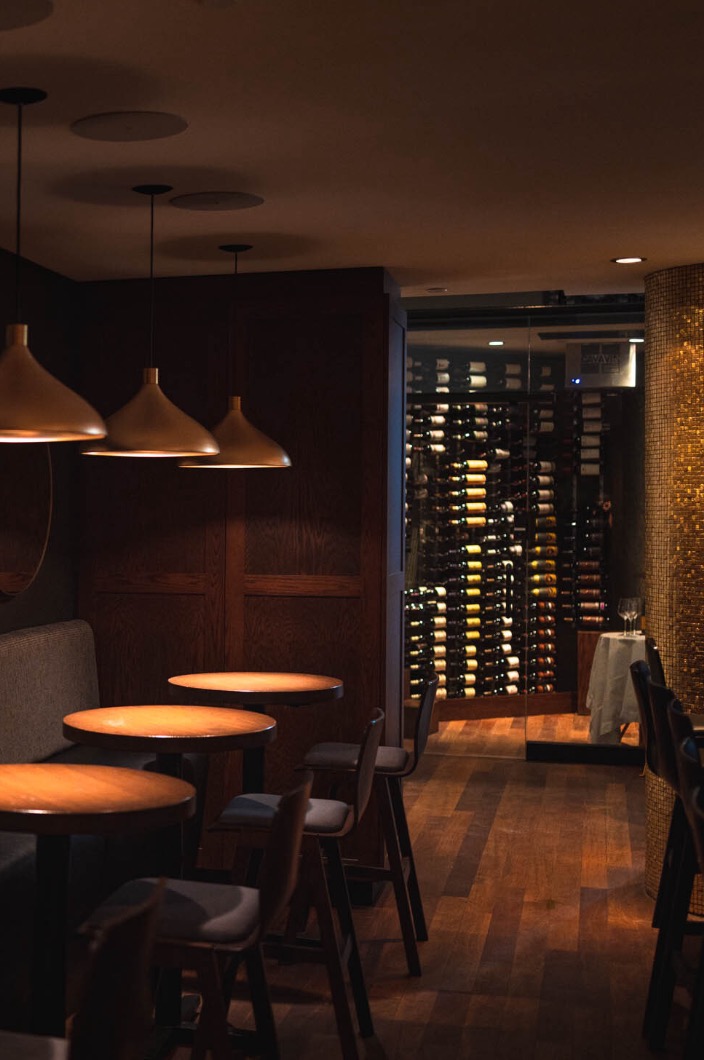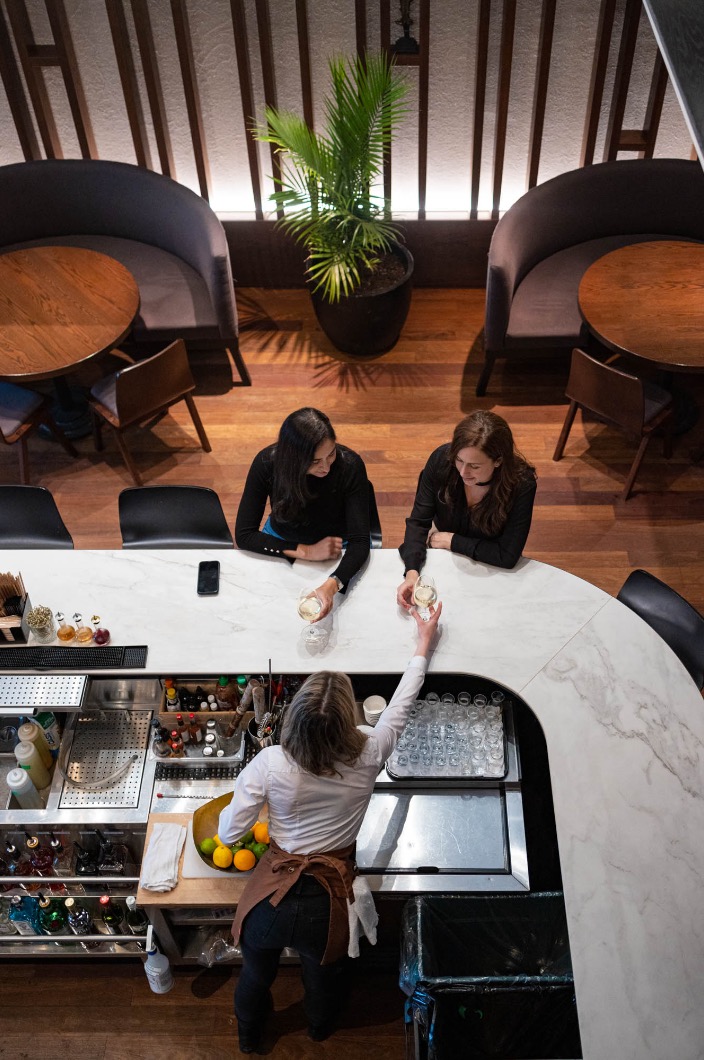 siam
ST-JEAN
Saint-Jean-sur-Richelieu is a beautiful city located on the south shore (20 minutes from Montreal) where you can enjoy gourmet pleasures, outdoor activities, culture and the famous hot air balloon festival. Our restaurant is perfectly located in the Quality Inn, just steps away from the waterfront and Old Saint John. If you are not from the area, visit us on a trip to the Haut-Richelieu!