Thai cuisine is full of flavors; its colorful and spectacular presentations will certainly make you travel. Siam offers you the great classics of Thai gastronomy presented in a contemporary way. Experience the tradition of sharing typical of this Southeast Asian country in order to discover as many original flavor combinations as possible!
Since 2012, Siam's mission has been to offer an authentic experience. Our two restaurants, located in Montreal and in Quartier DIX30, proudly hold the prestigious Thai Select Premium certification.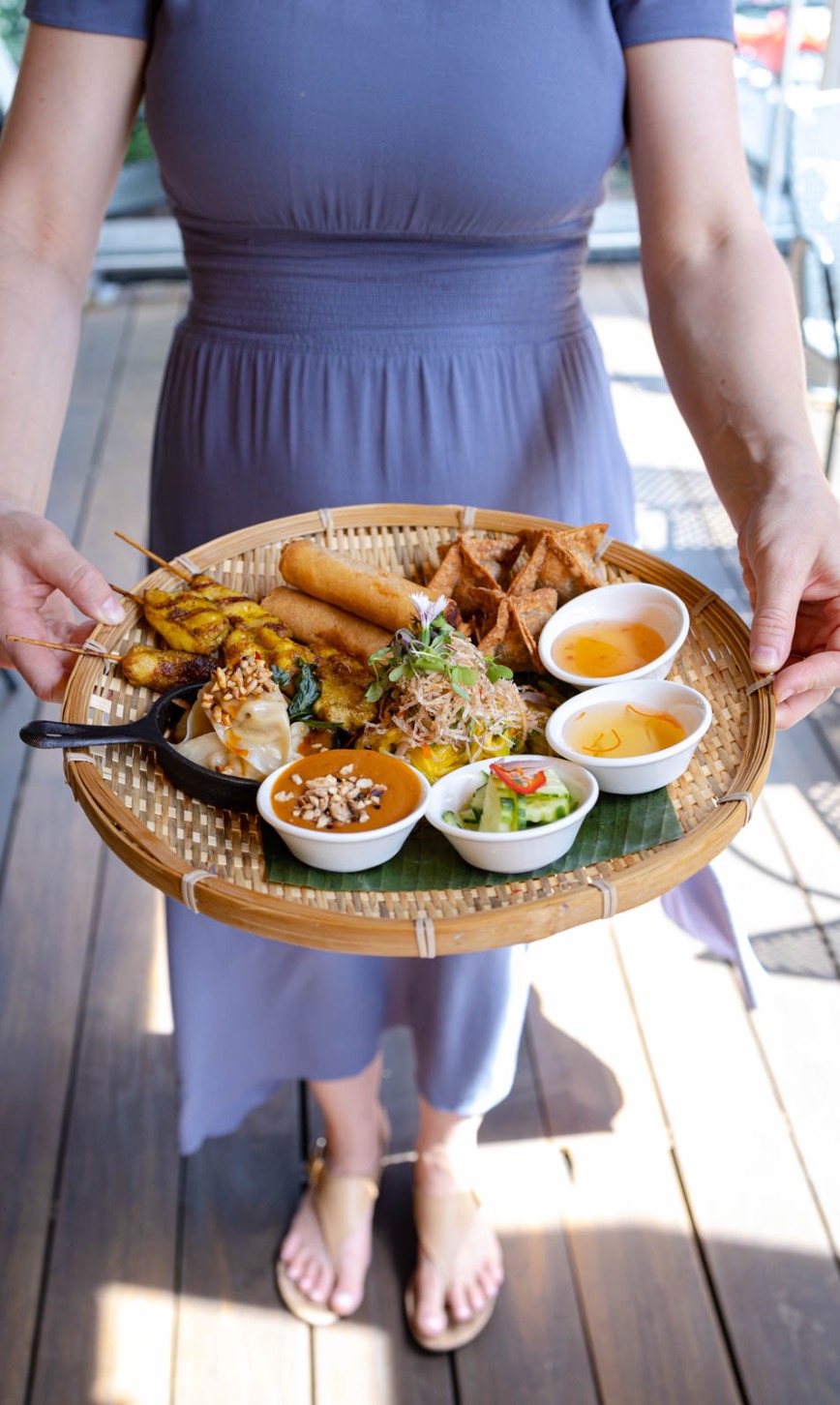 TASTING PLATTER
Imperial rolls, duck wonton, mango salad, chicken dumpling, chicken satay, and their sauces.
We offer a wide choice of dishes,
spicy or not, including several

vegetarian and vegan

options.