On March 16, the third SIAM restaurant opened its doors in the heart of downtown Saint-Jean-Sur-Richelieu, offering Thai food lovers a truly authentic experience. The ambitious owners, now in their fifth Asian establishment, are once again enjoying great success with this one.
With summer just around the corner, we know you'll want to include culinary favorites and rich experiences in your itinerary for your next getaway to Saint-Jean-Sur-Richelieu. SIAM has all this to offer. In fact, the restaurant stands out for its attention to detail and its determination to offer the very best to its clientele, in a traditional yet contemporary space that makes you feel like you're in the heart of Bangkok!
Come and enjoy a unique gourmet experience at the best contemporary Thai restaurant in Saint-Jean-Sur-Richelieu.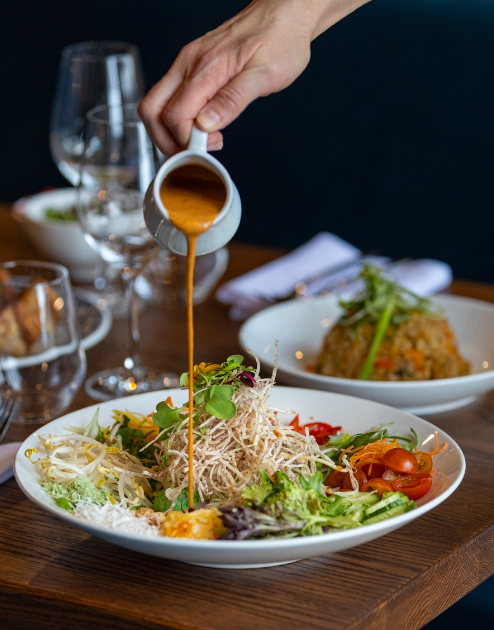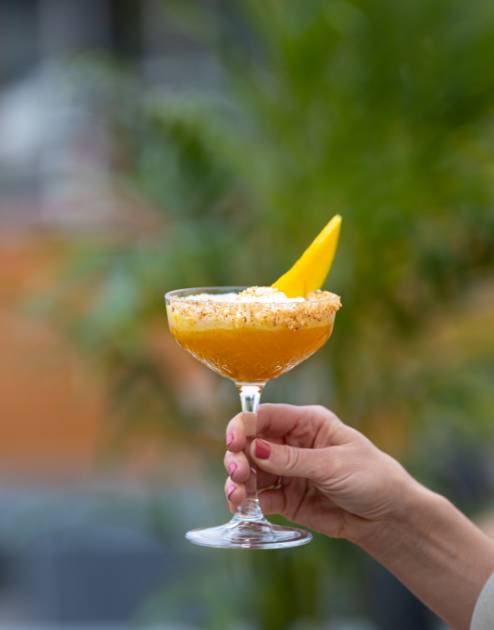 Everything Saint-Jean-Sur-Richelieu has to offer this summer!
Immerse yourself this summer in the excitement of the 40th anniversary of the International Balloon Festival in Saint-Jean-sur-Richelieu, while sampling our specialties at our Thai restaurant! Located in the charming Montérégie town of Saint-Jean-sur-Richelieu, SIAM's Thai restaurant takes you on an exotic taste journey, while the festival presents a breathtaking aerial show.
Don't miss the 40th anniversary of the International Balloon Festival, which takes place on the weekends of August 11-13 and August 17-20, 2023. At the height of summer, you'll be transported by a grandiose spectacle unfolding before your very eyes in the form of superb, colorful hot-air balloons. You'll be immersed in the festive, playful atmosphere that prevails during this celebration, which has become a tradition for many Quebec families.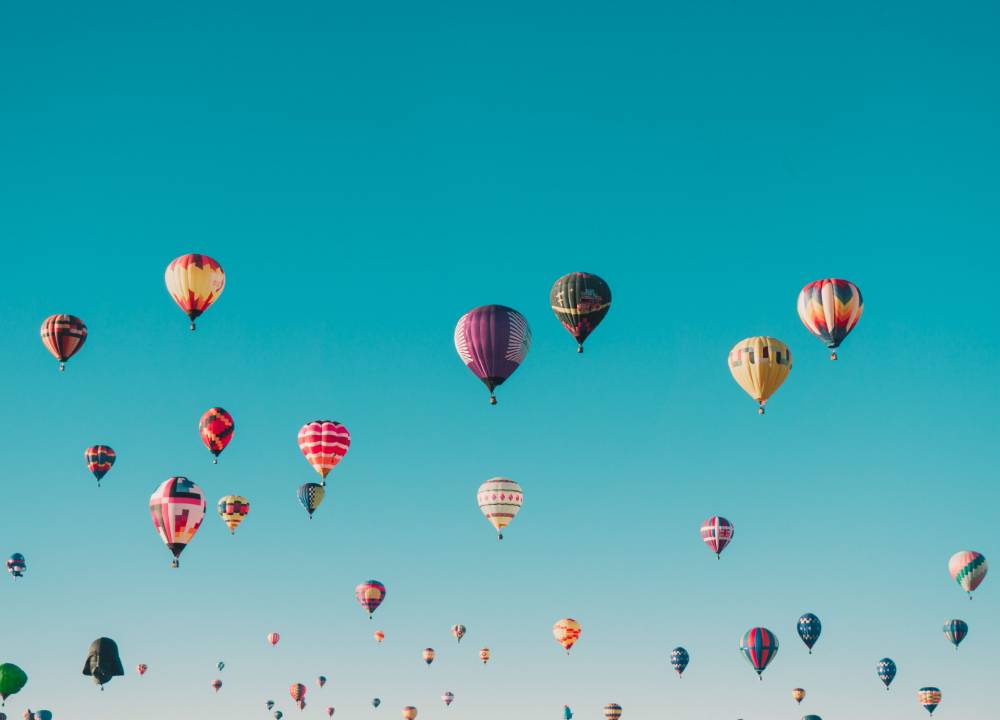 There's more to Saint-Jean-sur-Richelieu than hot-air balloons and Thai cuisine. The city abounds in parks and natural areas where you can enjoy your favorite outdoor activities. Take advantage of the Richelieu River, for example, to indulge in water sports such as kayaking or paddleboarding. Or hike or bike along one of the many inviting trails. Or treat yourself to a romantic picnic in one of our verdant parks, teeming with a diversity of flowers.
From the hot-air balloon festival to the SIAM restaurant, this summer destination has everything to charm you and offer you unforgettable moments. So let yourself be seduced by the splendor of this town, the richness of SIAM's Thai dishes and the breathtaking, majestic spectacle of hot-air balloons in the sky. A visit to Saint-Jean-Sur-Richelieu is sure to leave you with precious memories that will stay with you forever.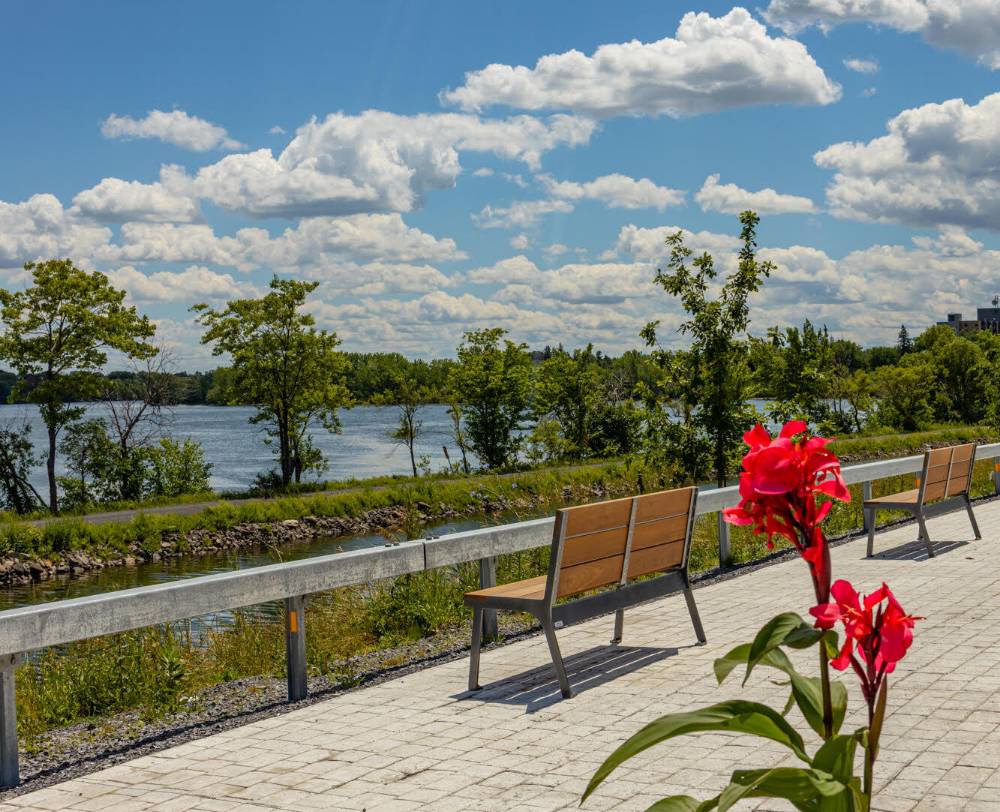 A mouth-watering explosion of traditional flavours!
The SIAM restaurant is a veritable goldmine of delicious, authentic Thai meals, thanks to the variety of its menu. Let yourself be charmed by the explosion of flavors and the diversity of traditional Thai dishes. The emblematic dishes offered at Restaurant SIAM are Thai Select Premium certified, a certification awarded by Thailand's Ministry of Commerce, attesting to the completeness of and respect for Thailand's gastronomic heritage.
Each bite will invite your taste buds to enjoy a rich experience thanks to exotic spices and remarkably fresh ingredients. Our Thai cuisine features original and delicate ingredients such as curry, mint, lemongrass, coriander, kaffir lime and red basil. Whether you're a fan of meats grilled to perfection, vegetarian dishes or succulent seafood, SIAM will satisfy all your cravings.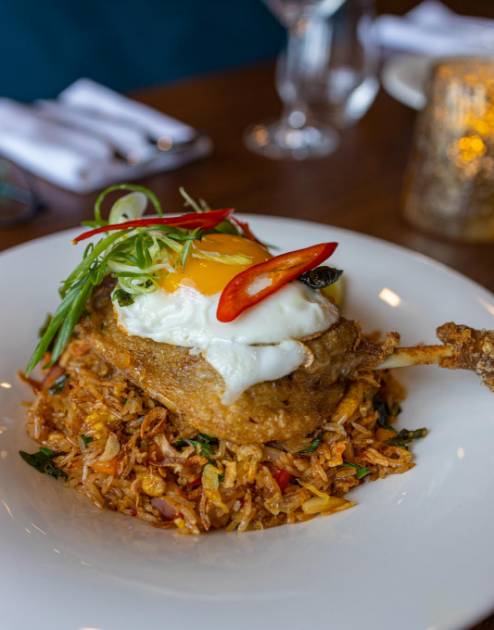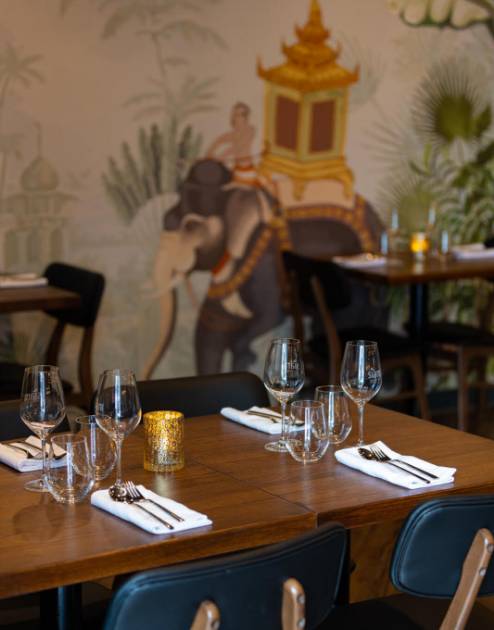 SIAM: A Thai oasis with a captivating setting and an outstanding team
Not only is SIAM bursting with exquisite flavors, but the décor transports us to a place that is both modern and authentic, giving us the impression of being directly in Thailand. The details are carefully thought out to recreate the essence of the country's culture. The walls are adorned with traditional Thai motifs and artwork, bringing a touch of authenticity to the environment. In fact, the owners invested in a magnificent custom-made Buddha for their 3rd SIAM restaurant. What's more, the magnificent fresco painted by a superb local artist from Saint-Jean-Sur-Richelieu lends a masterly, enchanting touch to the Thai restaurant's terrace. The vibrant colors used in the décor create a warm and welcoming atmosphere, making you want to extend your evenings with friends by sipping our many signature cocktails.
SIAM restaurants are proudly staffed by an expert and passionate team, making the experience enjoyable and memorable. Under the direction of a talented chef direct from Thailand, each meal is carefully crafted with fresh ingredients. The front-of-house team will always be there to welcome you and is dedicated to serving you like kings and queens!